Home > Press Relases & PR > Bridal-Jewellery.co.uk in Jewish Telegraph
Bridal-Jewellery.co.uk articles reproduced in Jewish Telegraph Supplement
Some of Bridal-Jewellery.co.uk wedding articles were used in the Jewish Telegraph Supplement in March 2006.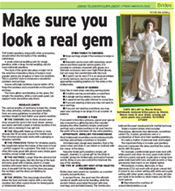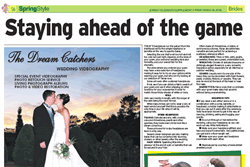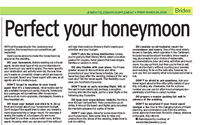 Editors and Journalists:
If you currently work for a magazine or newspaper and would like to include a write up on Bridal-Jewellery.co.uk then please contact us. We can provide a number of jewellery images, or even supply you with a number of jewellery items for magazines with larger readerships.
Please contact us.