Home > Press Relases & PR > Bridal-Jewellery.co.uk in Bliss for Brides Magazine
Bridal-Jewellery.co.uk feature in 'Bliss for Brides' Magazine
Bridal-Jewellery.co.uk was recently featured in 'Bliss for Brides' in their December/January 2005 edition on the free Ultimate Wedding Companion for 2005 CD-ROM which accompanied the magazine.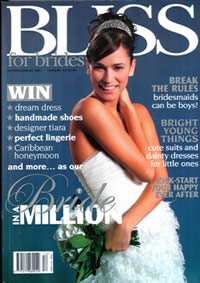 Bridal-Jewellery.co.uk featured in the Bliss for Brides Ultimate Wedding Companion 2005 in the Dec/Jan 2005 edition.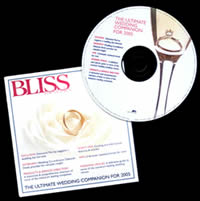 Editors and Journalists:
If you currently work for a magazine or newspaper and would like to include a write up on Bridal-Jewellery.co.uk then please contact us. We can provide a number of jewellery images, or even supply you with a number of jewellery items for magazines with larger readerships.
Please contact us.